Week of November 2, 2012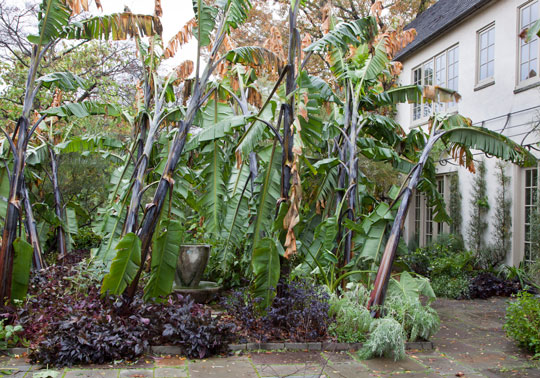 Musa damage in the Teacup Garden.
Photo by Lisa Roper
Water from Hurricane Sandy fill basin's planted with Carex stricta, Carex vulpinoidea and Juncus effusus.
Photo by Lisa Roper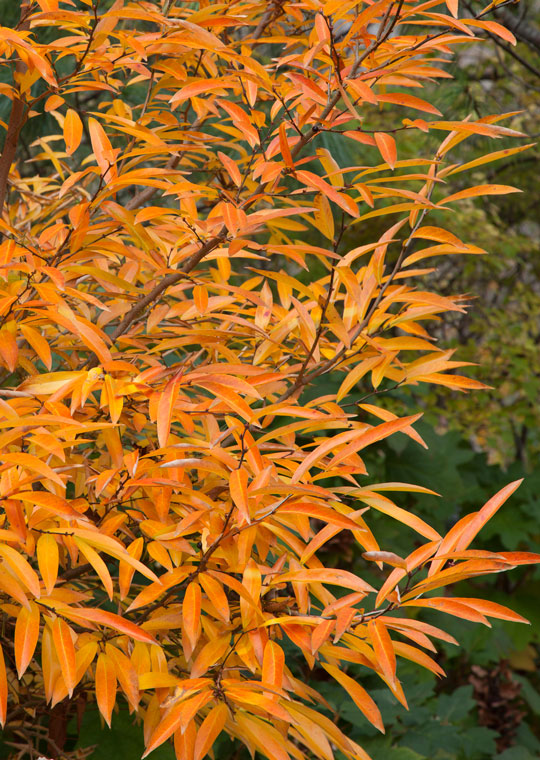 Lindera salicifolia turns brilliant shades of yellow and orange lighting up The Long Border.
Photo by Lisa Roper
Fall Color is evident in the floating leaves on The Chanticleer Sun Porch.
Photo by Lisa Roper
Camellia 'Winter's Joy' opens in The Asian Woods.
Photo by Lisa Roper
In The Kitchen Courtyard a collection of edibles including Strawberries, Pomegranates, Gourds, Culinary Sage, Lemons and a Coffee Plant can be found.
Photo by Lisa Roper
Schizachyrium scoparium [Blue Heaven] remains standing even after Hurricane Sandy!
Photo by Lisa Roper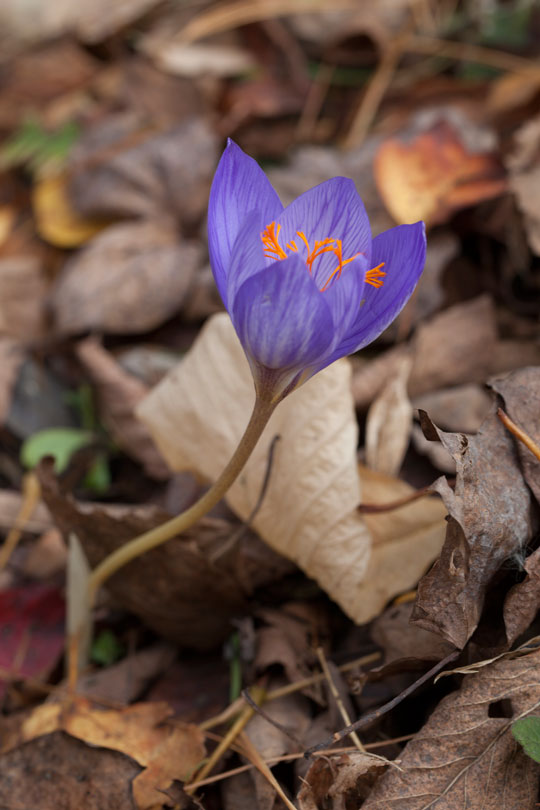 Crocus speciosus 'Oxonian', a fall blooming crocus with bright orange stigma blooms near The Pond Garden.
Photo by Lisa Roper
A Great blue heron pauses beside the spitting toad.
Photo by Lisa Roper
Take a look at last seasons Highlights to help plan your visit this season...
Opening Times
Wednesday - Sunday

10am - 5pm


End of Season

The garden will remain open until Sunday, November 4th, 2018.
Opening day for the 2019 season will be March 27th.


Early Openings in 2018

The garden will open at 8:00am on November 3rd for our last early opening of the 2018 season.


Full Parking Lot

Our parking lot holds 120 cars and can fill on weekends and busy days. Please car pool and understand once we reach capacity, you will need to wait until the parking staff directs you to an open spot or plan to visit at a non-peak time.