Week of April 15, 2011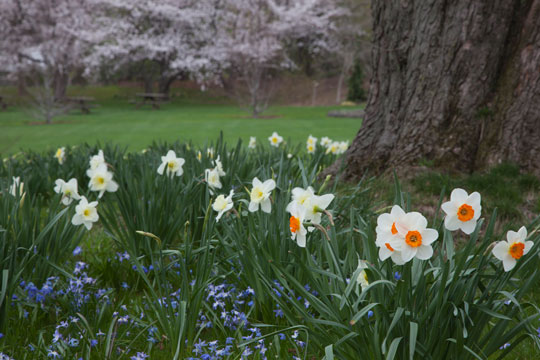 Narcissus 'Barrett Browning' and N. 'Ice Follies', underplanted with scilla on the Orchard.
Photo by Lisa Roper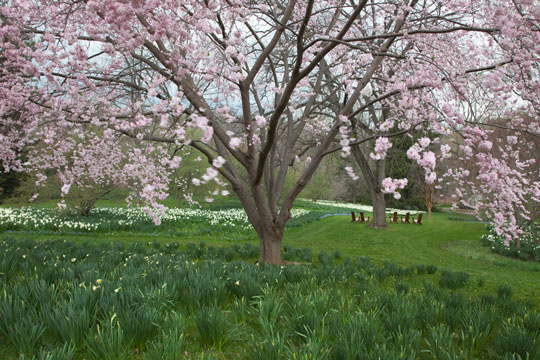 Prunus 'Accolade' blowing in the wind at the top of the Orchard lawn.
Photo by Lisa Roper
The teacup garden planted with colored lettuces, poppies and yellow twig dogwoods.
Photo by Lisa Roper
The sun porch windows frame views to Prunus 'Accolade'.
Photo by Lisa Roper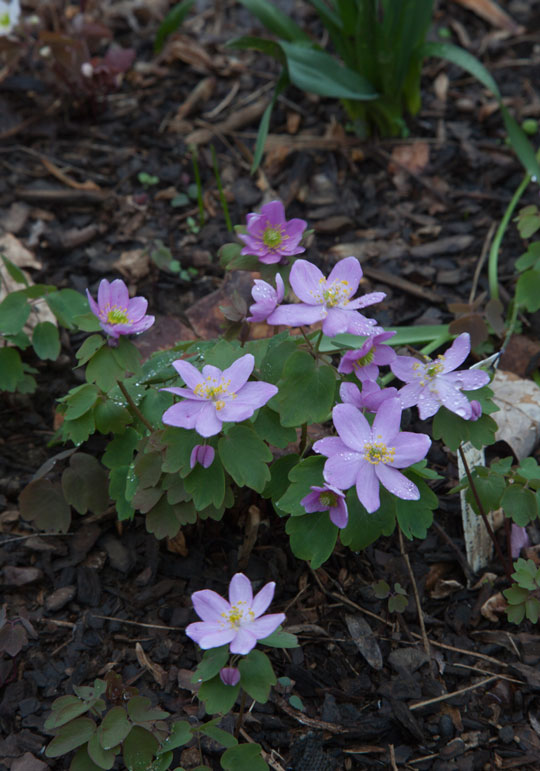 Anemonella thalictroides, a dainty wildflower grows on the edge of Bell's Woods.
Photo by Lisa Roper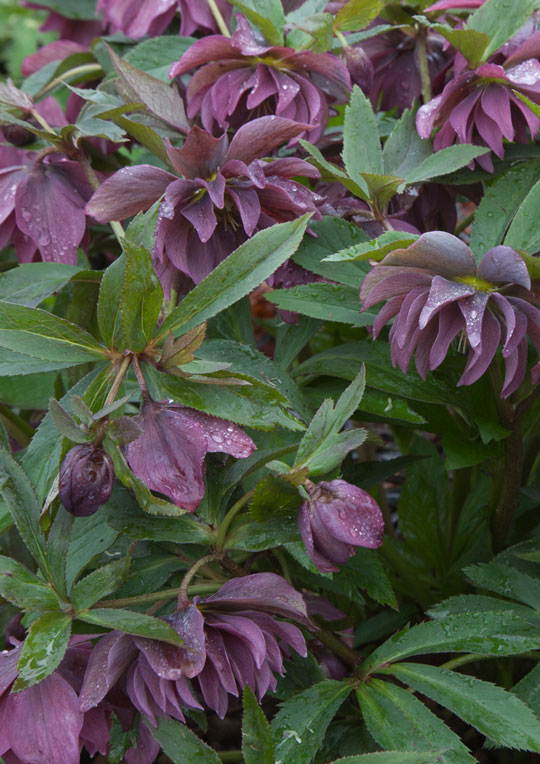 Helleborus 'Kingston Cardinal' after a rain in the oak bed above the tennis court garden.
Photo by Lisa Roper
Fagus grandiflora, the American Beech is in bud about to burst.
Photo by Lisa Roper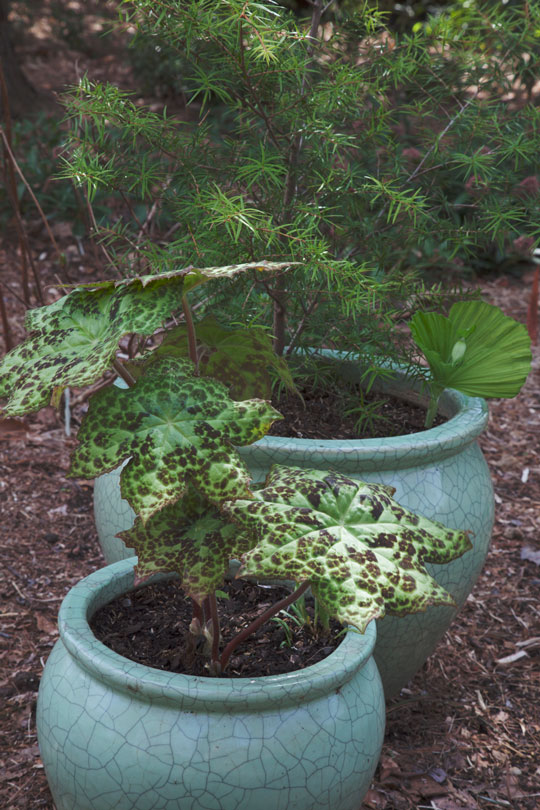 Podophyllum 'Spotty Dotty', and Nothotsuga longibracteata in containers in the Asian Woods.
Photo by Lisa Roper
Take a look at last seasons Highlights to help plan your visit this season...
Opening Times
Wednesday - Sunday

10am - 5pm


End of Season

The garden will remain open until Sunday, November 4th, 2018.
Opening day for the 2019 season will be March 27th.


Early Openings in 2018

The garden will open at 8:00am on November 3rd for our last early opening of the 2018 season.


Full Parking Lot

Our parking lot holds 120 cars and can fill on weekends and busy days. Please car pool and understand once we reach capacity, you will need to wait until the parking staff directs you to an open spot or plan to visit at a non-peak time.