Week of April 22, 2011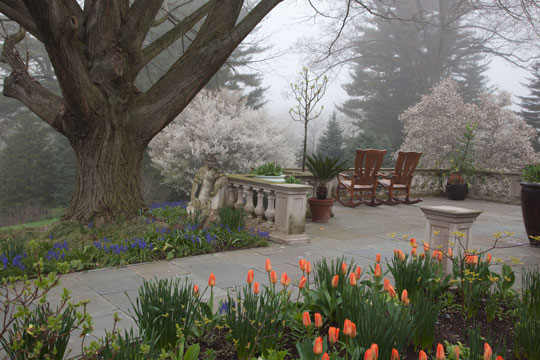 Tulip "Orange Emperor' and Muscari armeniacum brighten the Chanticleer overlook.
Photo by Lisa Roper
Tulip clusiana 'Cynthia' and burgandy red Tulip 'Jan Reus' overlook the Pond and the springhouse.
Photo by Lisa Roper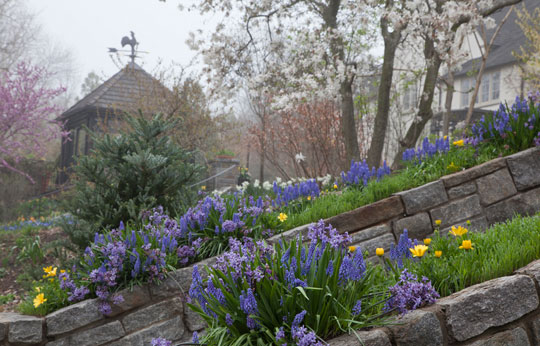 The tennis court handrails explode with blue Hyacinthus , a chinese hyacinth ,Muscari armeniacum and a yellow Osteospurmum 'Voltage'.
Photo by Lisa Roper
Acer palmatum 'Higasa Yama' foliage unfurls in the Asian Woods.
Photo by Lisa Roper
Darmera peltata and shadow at edge of the pond.
Photo by Lisa Roper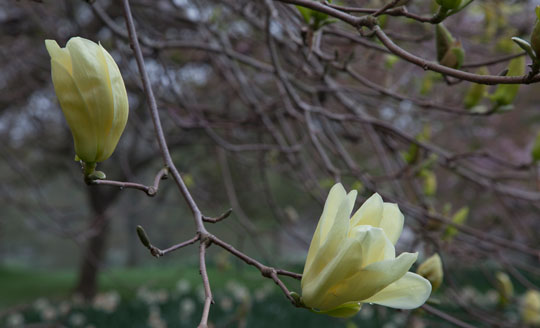 Magnolia 'Elizabeth' opens on the Orchard.
Photo by Lisa Roper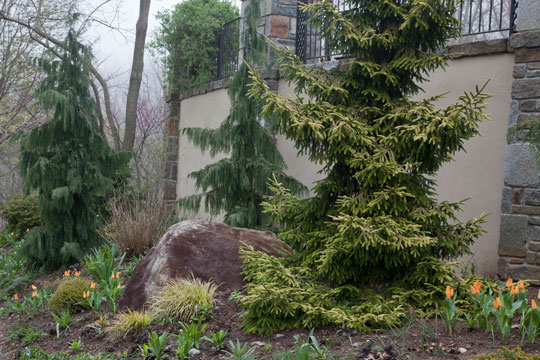 Tulip praestans 'Shogun'blooms at the foot of Picea orientalis 'skylands' and Chamaecyparis nootkatensis 'Green Arrow' Egyptian border.
Photo by Lisa Roper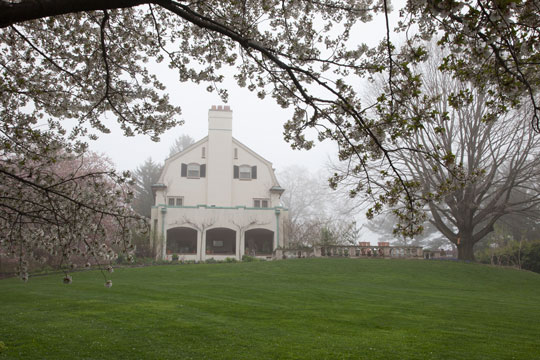 Prunus 'Snow Goose' framing the view to the Chanticleer House.
Photo by Lisa Roper
Take a look at last seasons Highlights to help plan your visit this season...
Opening Times
Wednesday - Sunday

10am - 5pm


End of Season

The garden will remain open until Sunday, November 4th, 2018.
Opening day for the 2019 season will be March 27th.


Early Openings in 2018

The garden will open at 8:00am on November 3rd for our last early opening of the 2018 season.


Full Parking Lot

Our parking lot holds 120 cars and can fill on weekends and busy days. Please car pool and understand once we reach capacity, you will need to wait until the parking staff directs you to an open spot or plan to visit at a non-peak time.