Week of April 5, 2013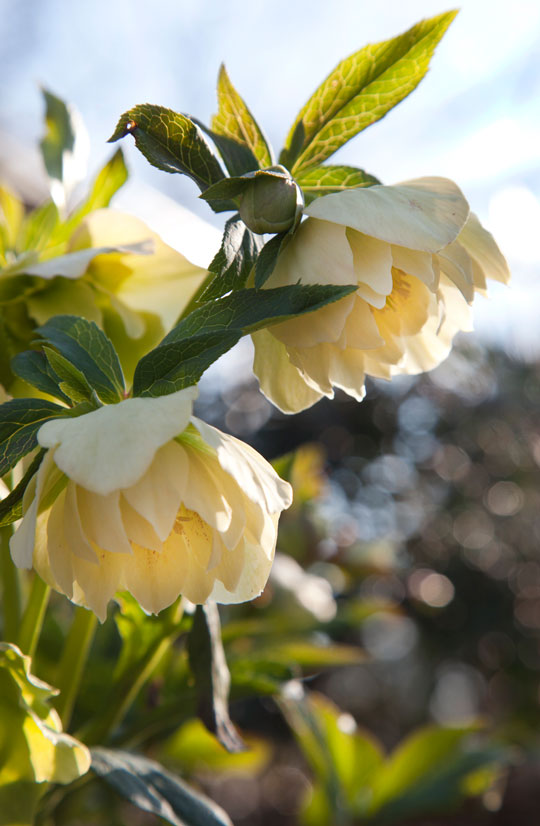 A double white Hellebore (Helleborus x hybridus 'Double Vision') blooms near the Entrance Pavillion.
Photo by Lisa Roper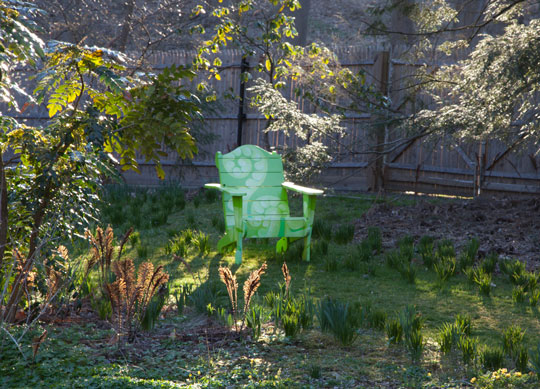 Last years fertile fronds of The Ostrich Fern (Matteuccia struthiopteris) grow next to the fiddlehead chair.
Photo by Lisa Roper
Chionodoxa forbesii and Iris reticulata 'Marguerite' bloom with similiar shades of blue above The Pond Garden.
Photo by Lisa Roper
Narcissus 'Tete a Tete' are sweetly fragrant under The Gravel Garden Arbor.
Photo by Lisa Roper
'Justin Brouwers' Boxwood (Buxus sinica var. insularis 'Justin Brouwers'), Belarina Valentine Red Primrose, and trailing Rosemary (Rosmarinus officinalis 'Prostrata') fill a container on The Chanticleer Overlook.
Photo by Lisa Roper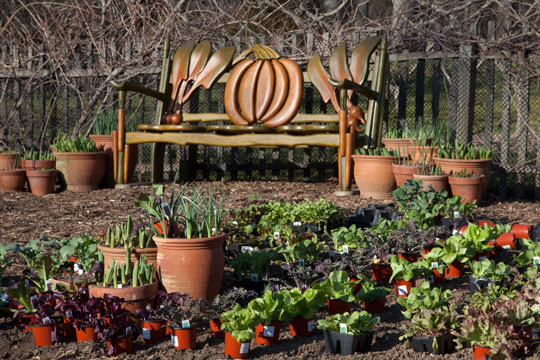 A tapestry of edibles await planting in The Vegetable Garden.
Photo by Lisa Roper
Narrow backed Adirondack Chairs made by gardener Dan Benarcik, near the cinnamon colored bark of The Paper Barked Maple (Acer griseum).
Photo by Lisa Roper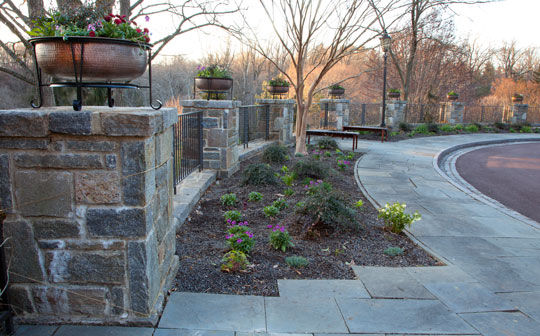 Copper Urns sit atop the piers at The Enrty Garden.
Photo by Lisa Roper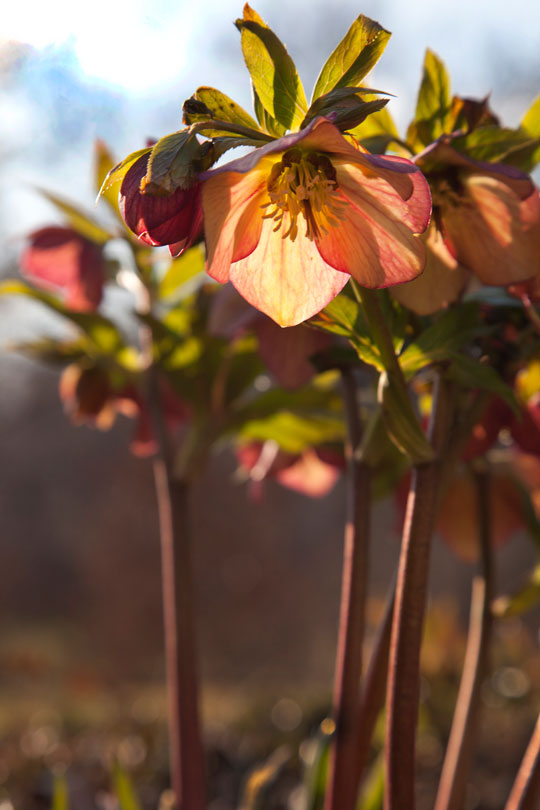 Another Hellebore (Helleborus x hybridus Pine Knot Strain) backlit against the evening sky.
Photo by Lisa Roper
Chanticleer Containers planted with colorful Anemone coronaria 'Galilee', Agave americana 'Variegata' and cut stems of Cornus sericea 'Flaviramea' in The Chanticleer Upper lawn.
Photo by Lisa Roper
Take a look at last seasons Highlights to help plan your visit this season...
Opening Times
Wednesday - Sunday

10am - 5pm


End of Season

The garden will remain open until Sunday, November 4th, 2018.
Opening day for the 2019 season will be March 27th.


Early Openings in 2018

The garden will open at 8:00am on November 3rd for our last early opening of the 2018 season.


Full Parking Lot

Our parking lot holds 120 cars and can fill on weekends and busy days. Please car pool and understand once we reach capacity, you will need to wait until the parking staff directs you to an open spot or plan to visit at a non-peak time.