Week of April 8, 2011
Staminate flowers of the male Cercidiphyllum japonicum in the Cut Flower Garden.
Photo by Doug Croft
Rivers of Narcissus 'Ice Follies' and dainty Scilla and chionodoxa bulbs flow through the orchard lawn.
Photo by Lisa Roper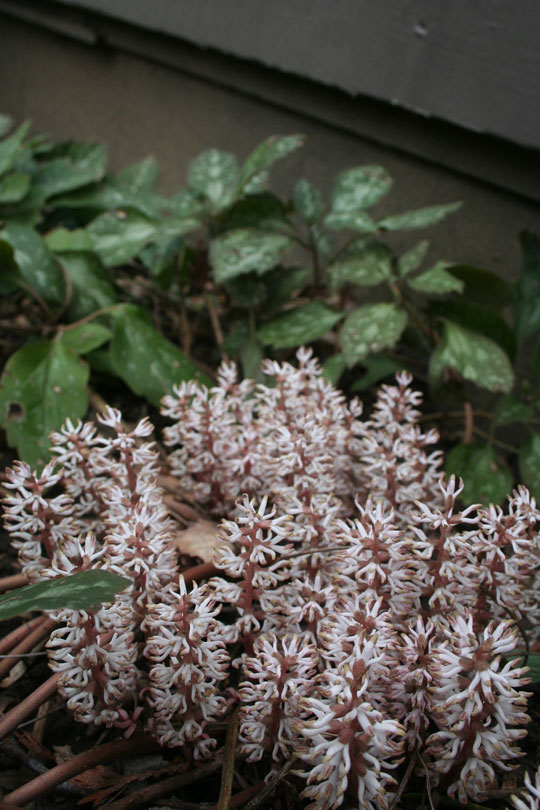 Pachysandra procumbens, Alleghany pachysandra, flowers at the Potting Shed.
Photo by Doug Croft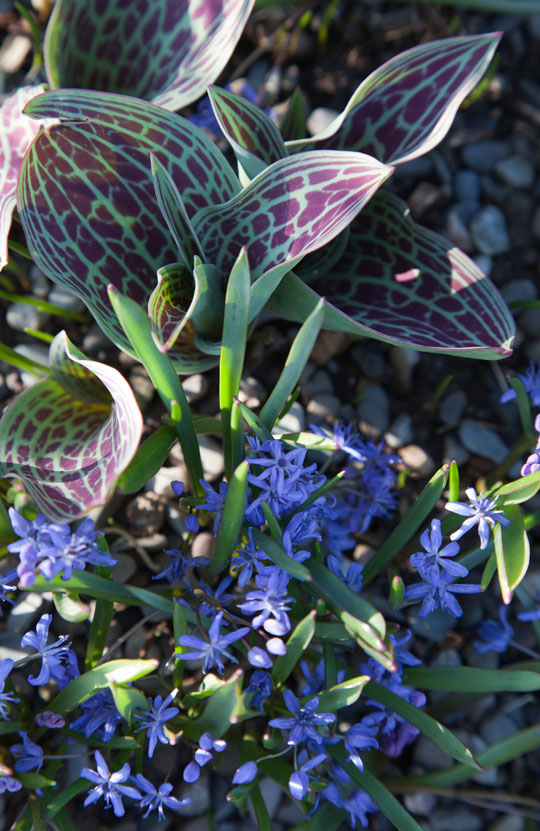 Scilla and Tulip gregii foliage on the rock wall behind the tennis court.
Photo by Lisa Roper
Early season annuals create a riot of color at the garden entrance.
Photo by Lisa Roper
Tulip 'Ancilla'close-up.
Photo by Lisa Roper
Stachyurus praecox 'Rubiflorus' is blooming at the Chanticleer house.
Photo by Lisa Roper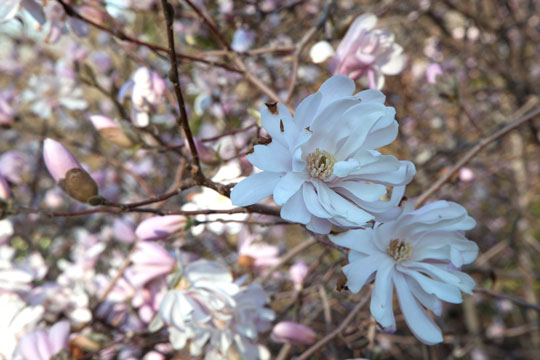 Magnolia stellata, the star magnolia blooms at the edge of the Minder woods.
Photo by Lisa Roper
Take a look at last seasons Highlights to help plan your visit this season...
Opening Times
Wednesday - Sunday

10am - 5pm


Friday Evenings

Open until 8pm.
Due to limited parking, we cannot accommodate groups on Friday evenings.


Early Openings in 2018

The garden will open at 8:00am on
August 4th, September 1st,
October 6th, and November 3rd during the 2018 season.


Full Parking Lot

Our parking lot holds 120 cars and can fill on weekends and Friday evenings. Please car pool and understand once we reach capacity, you will need to wait until the parking staff directs you to an open spot or plan to visit at a non-peak time.