Week of July 1, 2011
Lilium 'African Queen' with Calamagrostis acutiflora 'Karl Foerster' as a backdrop in the Tennis Court Garden.
Photo by Lisa Roper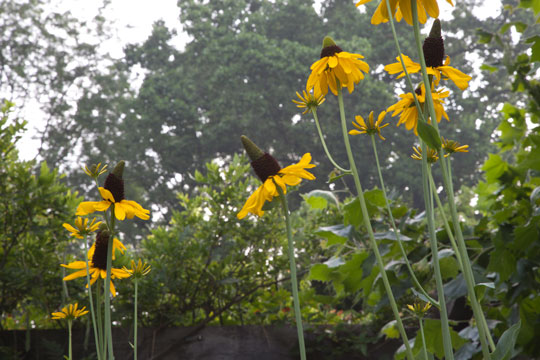 Rudbeckia maxima tower above the viewer at The Arbor.
Photo by Lisa Roper
The Cut Flower Garden ushers in the Summer Season.
Photo by Doug Croft
Alocasia x portora stretches it's large leaves above Ananas comosus var. variegatus, while red Portulaca Pazazz Red Flare spills over the edge in an urn on the Croquet Lawn.
Photo by Lisa Roper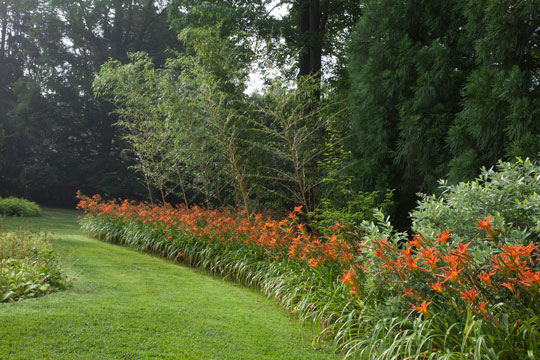 Hemerocalis fulva in full bloom beneath Cryptomeria japonica 'Yoshino', with Phyllostachys vivax 'Aureocaulis', a yellow stemmed bamboo, on the edge of the Asian Woods.
Photo by Lisa Roper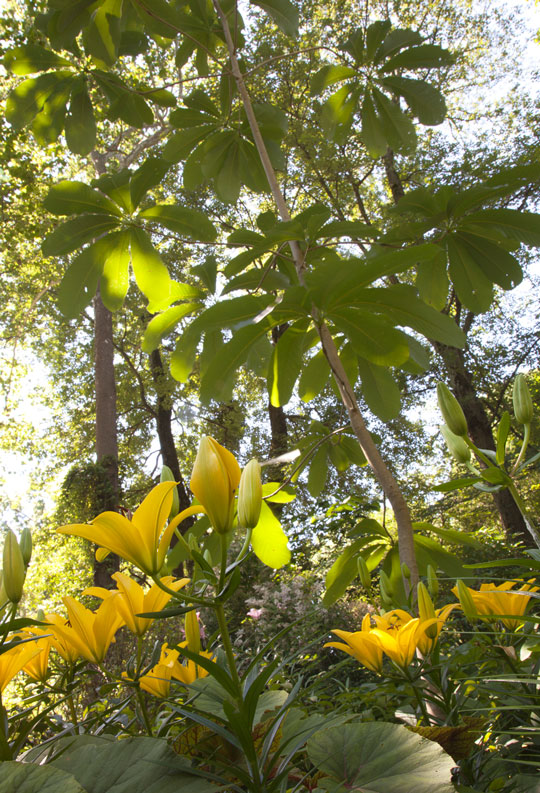 Lilium 'Telesto' and Magnolia biloba in the Asian Woods.
Photo by Lisa Roper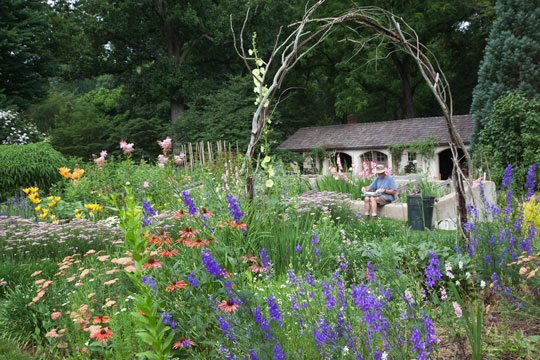 Doug Croft, the Vegetable and Cut Flower Gardener, keeping a record of new plantings.
Photo by Lisa Roper
Lilium grayi, a native lily that occurs naturally at high elevations blooms near The Pond.
Photo by Lisa Roper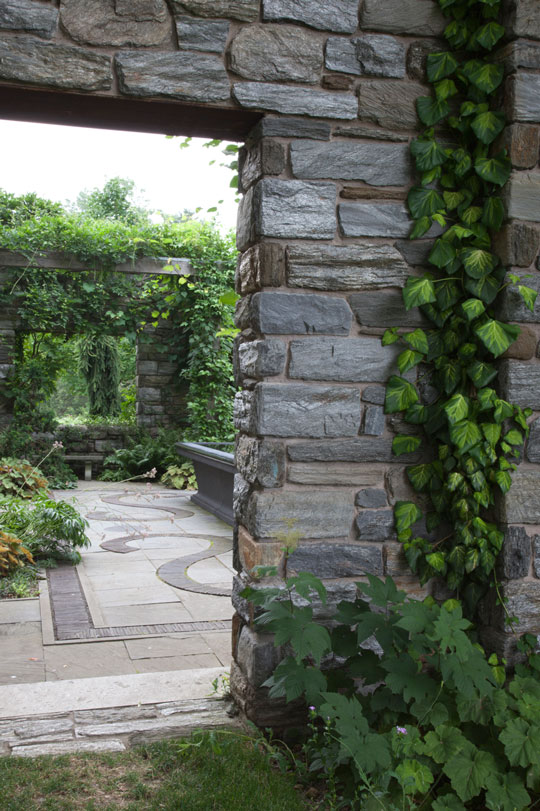 Hedera helix 'Sulphur Heart' growing on The Ruin wall.
Photo by Lisa Roper
Asclepias syriacus, a fragrant milkweed that is also one of the favorite host plants for Monarch catterpillars, on the path to The Ruin.
Photo by Lisa Roper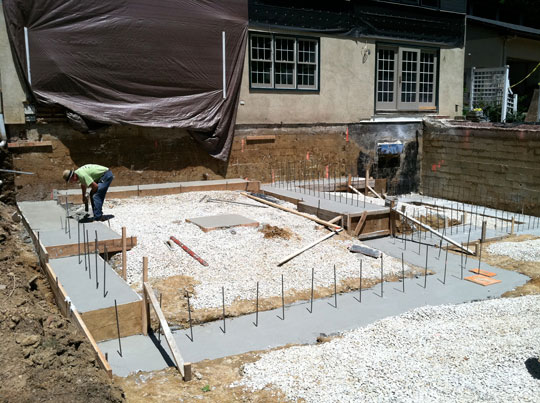 Gabriel Bradley trowels the last pour of concrete for the footers on the new greenhouse project.
Photo by Bryan Christ
Take a look at last seasons Highlights to help plan your visit this season...
Opening Times
Wednesday - Sunday

10am - 5pm


Friday Evenings

Open until 8pm.
Due to limited parking, we cannot accommodate groups on Friday evenings.


Early Openings in 2018

The garden will open at 8:00am on
July 7th, August 4th, September 1st,
October 6th, and November 3rd during the 2018 season.


Full Parking Lot

Our parking lot holds 120 cars and can fill on weekends and Friday evenings. Please car pool and understand once we reach capacity, you will need to wait until the parking staff directs you to an open spot or plan to visit at a non-peak time.