Week of September 28, 2012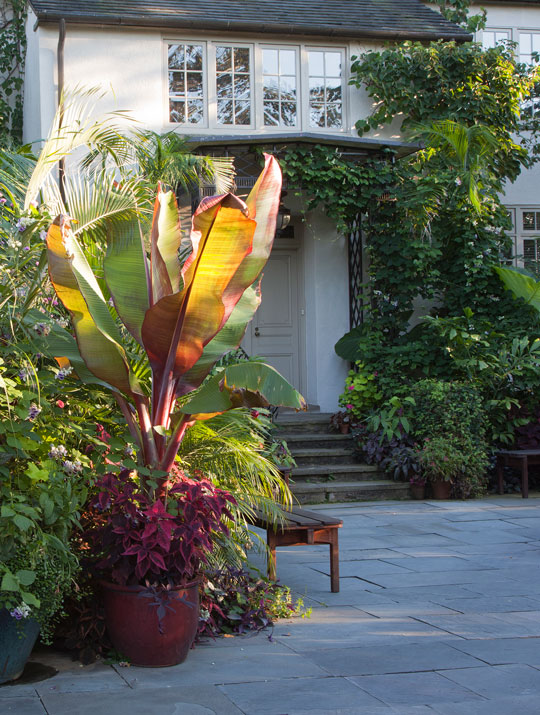 Ensete ventricosum 'Maurelli' is backlit at The Entrance garden.
Photo by Lisa Roper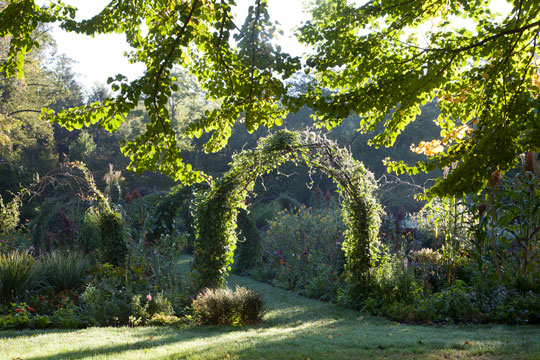 The Cut Flower Garden is framed by the branches of Cercidiphyllum japonicum in the morning light.
Photo by Lisa Roper
Colocasia 'Black Coal' glistens in the evening light on The Terrace at Chanticleer.
Photo by Lisa Roper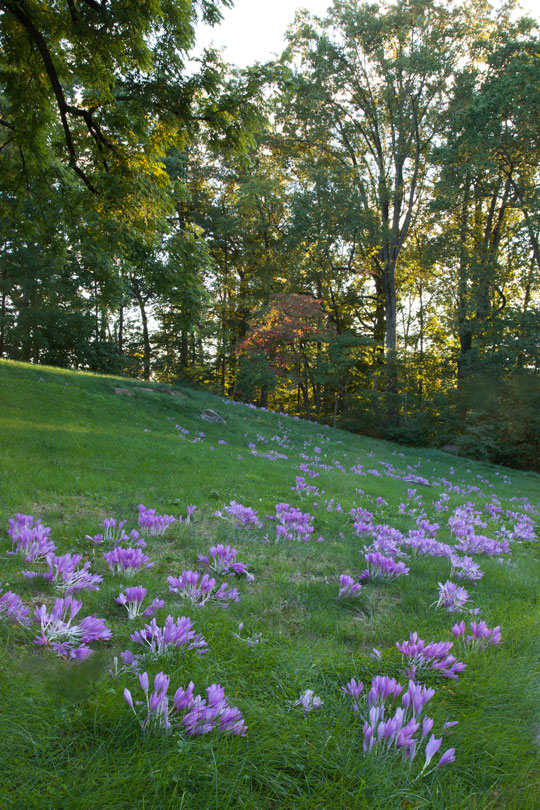 Colchicum 'Lilac Wonder' and 'The Giant' flow down the hill of The Bulb Meadow.
Photo by Lisa Roper
Aster sp. and Phlox paniculata 'Shortwood' blend at the edge of the Pond.
Photo by Lisa Roper
Rudbeckia fulgida, Calamagrostis x acutiflora 'Karl Foerster', Aster azureus and the white flowering shrub, Baccharis halimifolia line a path around The Pond.
Photo by Lisa Roper
Bessera elegans, a bulb from Mexico flowers in The Gravel Garden.
Photo by Lisa Roper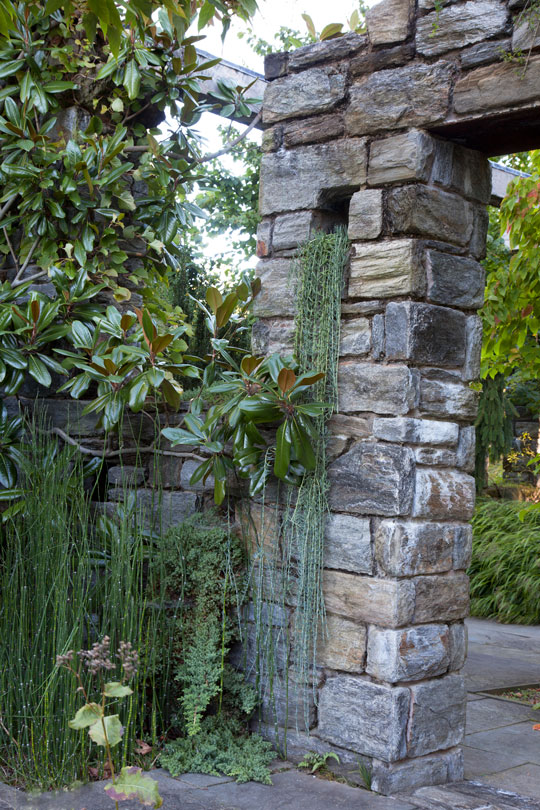 Magnolia grandiflora 'Edith Bogue' is trained on the wall at the Ruin creating a bold contrast with the finer textures of Equisetum hyemale var. robustum growing in the bed beneath and Senecio radicans trailing from a planting pocket in the wall.
Photo by Lisa Roper
Sternbergia lutea, Autumn Daffodil' catches the first autumnal sunlight ray in the Wildflower Slope.
Photo by Eric Hsu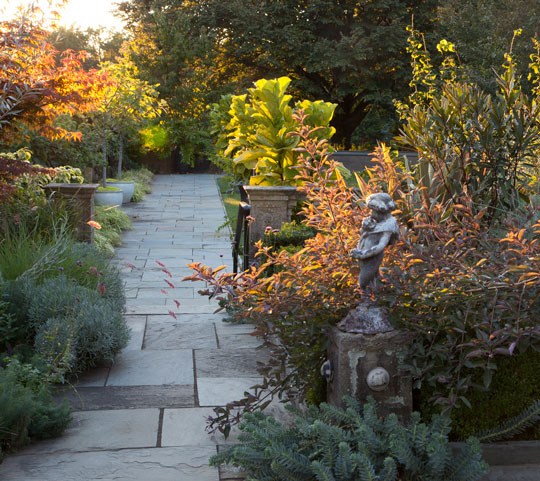 Vitex trifolia 'Purpurea' on the right and Acer palmatum 'Bloodgood' on the left, bath in rosy evening light.
Photo by Lisa Roper
Brilliant orange Leonotis leonurus, and Justica betonica the white Shrimp Plant, spill over on to the path in The Chanticleer House Garden.
Photo by Lisa Roper
Take a look at last seasons Highlights to help plan your visit this season...
Opening Times
Wednesday - Sunday

10am - 5pm


End of Season

The garden will remain open until Sunday, November 4th, 2018.
Opening day for the 2019 season will be March 27th.


Early Openings in 2018

The garden will open at 8:00am on November 3rd for our last early opening of the 2018 season.


Full Parking Lot

Our parking lot holds 120 cars and can fill on weekends and busy days. Please car pool and understand once we reach capacity, you will need to wait until the parking staff directs you to an open spot or plan to visit at a non-peak time.