Week of September 9, 2011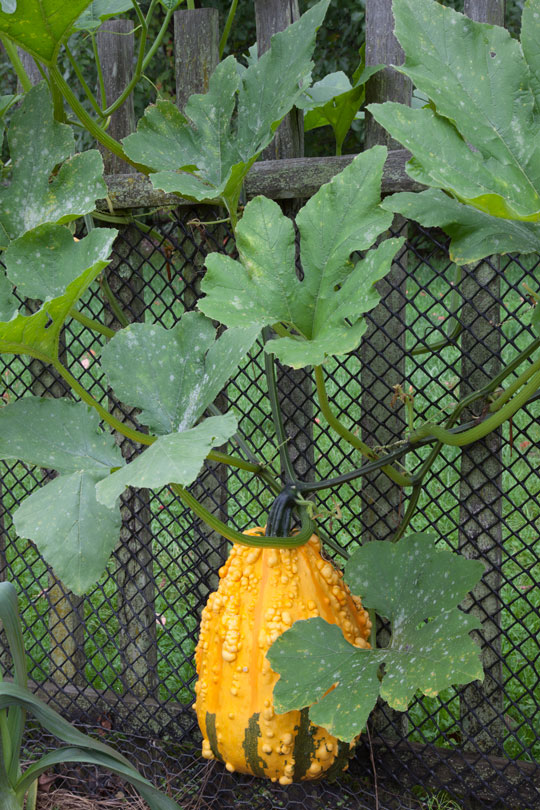 Lunch Lady Gourd hangs on The Vegetable Garden fence.
Photo by Lisa Roper
Vigna caracalla, or snail vine, perfumes the air at The Visitor Pavillion.
Photo by Lisa Roper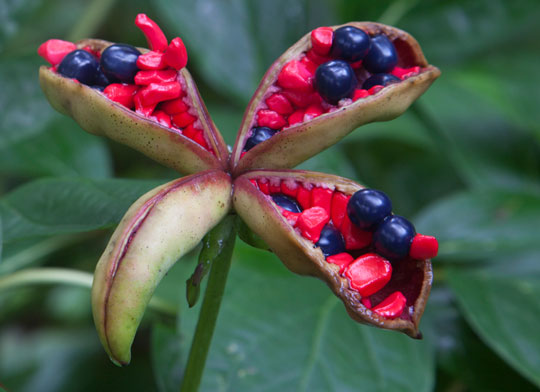 Paeonia obovata seed pods open in the Asian Woods.
Photo by Lisa Roper
Containers with Ficus lyrata, Caladium candidum and Jasminum officinalis 'Frojas' on The Chanticleer Terrace.
Photo by Lisa Roper
Abelmoschus manihot, Rudbeckia subtomentosa 'Henry Eilers', Nicotiana sylvestris and Verbena bonariensis mingle in The Pond Garden.
Photo by Lisa Roper
A path in The Gravel Garden is lined with Delosperma, Agastache and Perovskia.
Photo by Lisa Roper
Ipomoea lobata, commonly called Spanish Flag, is an annual vine blooming on the arches in The Vegetable Garden.
Photo by Lisa Roper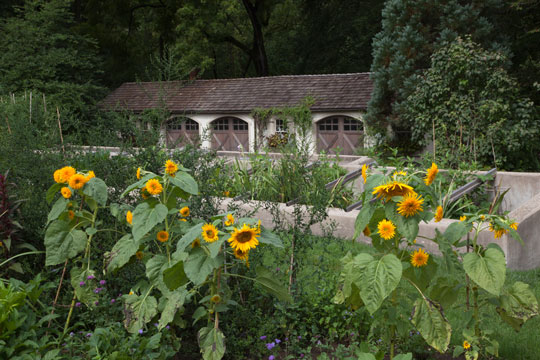 Helianthus annuus 'Sparky', a dwarf sunflower, in the Cut Flower Garden.
Photo by Lisa Roper
Take a look at last seasons Highlights to help plan your visit this season...
Opening Times
Wednesday - Sunday

10am - 5pm


Friday Evenings

Open until 8pm.
Due to limited parking, we cannot accommodate groups on Friday evenings.


Early Openings in 2018

The garden will open at 8:00am on
August 4th, September 1st,
October 6th, and November 3rd during the 2018 season.


Full Parking Lot

Our parking lot holds 120 cars and can fill on weekends and Friday evenings. Please car pool and understand once we reach capacity, you will need to wait until the parking staff directs you to an open spot or plan to visit at a non-peak time.