Chanticleer Elevated Walk - Now Open!

Our new gently elevated walkway makes the steep slope from the Chanticleer House to the Serpentine easy to navigate and accessible to all. It features two viewing platforms and staff-made furniture of white oak grown on the property. At its highest point, it is eight feet above a blooming meadow with a grove of quaking aspens running through it.
Construction Progress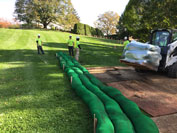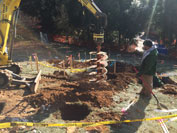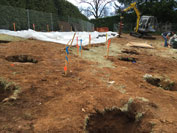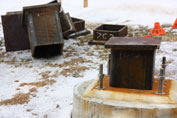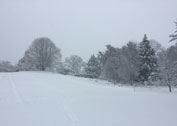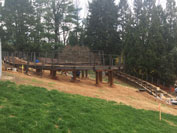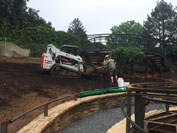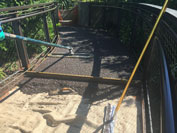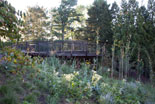 Click Image to Enlarge
Opening Times
Wednesday - Sunday

10am - 5pm


Full Parking Lot

Our parking lot holds 120 cars and can fill on weekends. Please car pool and understand once we reach capacity, you will need to wait until the parking staff directs you to an open spot or plan to visit at a non-peak time.


Early Openings in 2017

The garden will open at 8:00am on
October 7th for our last early opening of the 2017 season.


News & Events
Backyard Ecology Series
Register
for this three-part series happening September 24, October 1,
and October 15.
Perennial Plant Conference
The conference will be held at
Scott Arboretum on Friday,
October 20, 2017.
For more information see the
Perennial Plant Conference
website.
The Art of Gardening
Chanticleer's book,
The Art of Gardening
, is available at book sellers everywhere, including
Amazon
.
Chanticleer In the News
High praise from
The New York Times
,
Chicago Tribune
,
Garden Design
,
St. Catharines Standard
, and
FlipKey by Trip Advisor
.