Week of May 7, 2010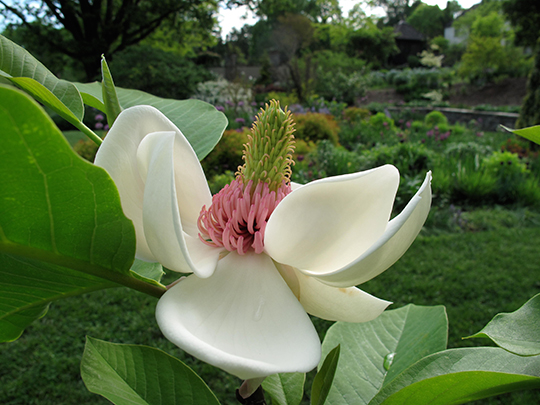 Magnolia x wieseneri perfumes the Tennis Court Garden.
Calanthe tricarinata and Ophiopogon planiscapus 'Nigrescens' line a path in the Asian Woods.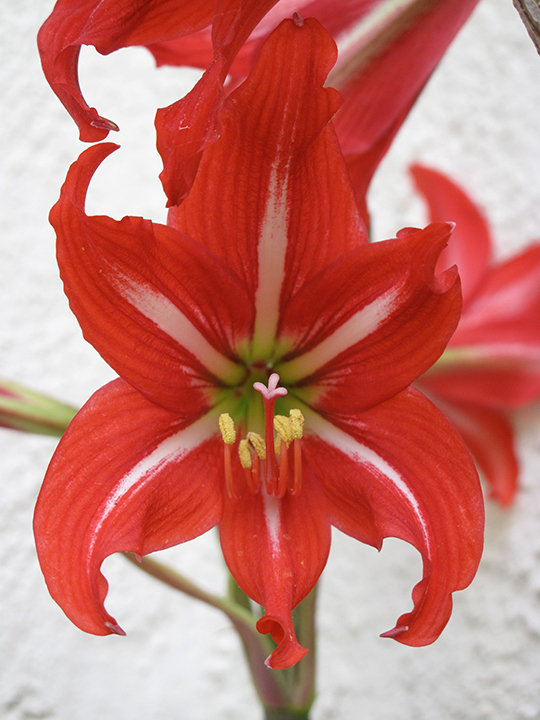 Hippeastrum x johnsonii, the Hardy Amaryllis in the Teacup Garden.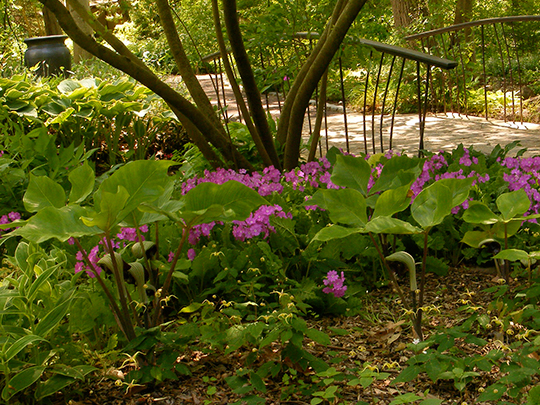 Primula sieboldii, Arisaema ringens, and Epimedium rhizomatosum carpet the Asian Woods.
Iceland Poppies, Papaver nudicaule in the Teacup Garden.
Hosta 'Blue Angel' grows beneath Sinocalycalycanthus raulstonii 'Hartlage Wine'.
Take a look at last seasons Highlights to help plan your visit this season...
News & Event
Great Dixter Day in Rhode Island
Our English partner Great Dixter is hosting a
Gardenerís Garden Party
in Rhode Island on June 5.
Limited Parking
Our parking lot may fill on beautiful days and on Friday nights. Please carpool and arrive early. If the lot is full, please circle the block until a space opens.
Follow us on Facebook