Week of October 14, 2011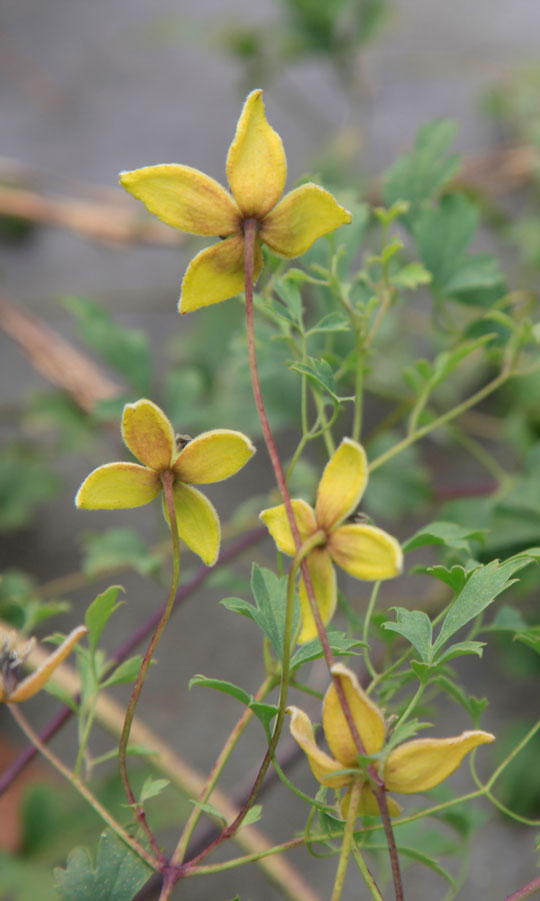 Clematis tibetana, a dainty late blooming Clematis at The Ruin Garden.
Photo by Lisa Roper
Anemone x hybrida 'Whirlwind' greets you at the entrance to the Asian Woods.
Photo by Bryan Christ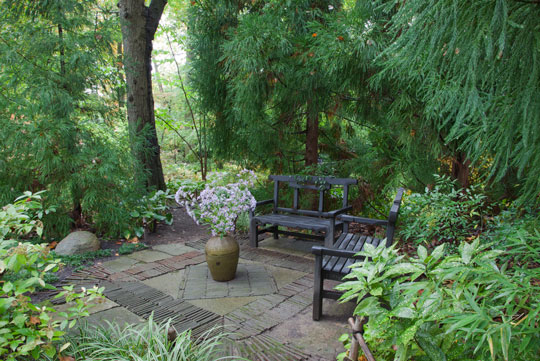 Aster tataricus fills an urn in the Asian Woods Garden.
Photo by Lisa Roper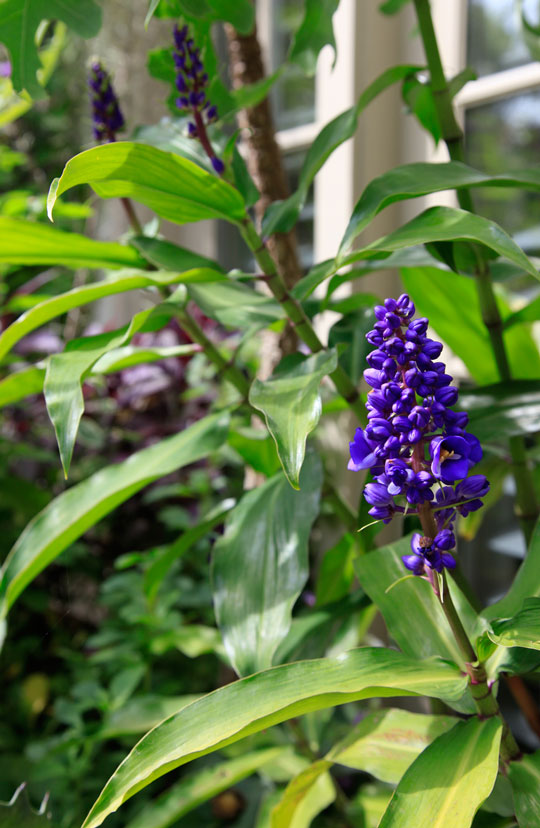 Dichorsandra thyrsiflora, a Blue Ginger in a container in the Teacup Garden.
Photo by Lisa Roper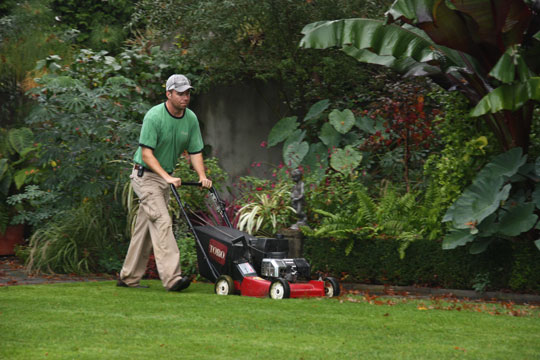 Assistant Grounds Manager, Scott Steinfeldt, gives the terrace lawns and early morning trim.
Photo by Bryan Christ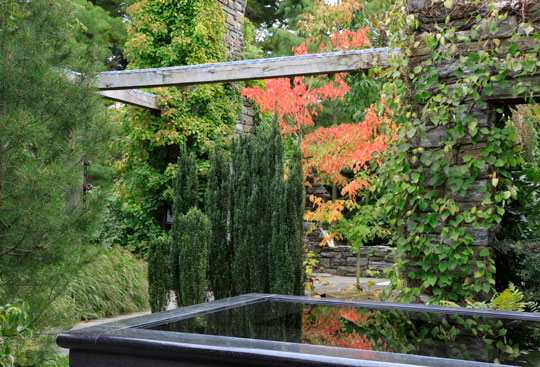 Acer davidii fall color in the Ruin Garden.
Photo by Lisa Roper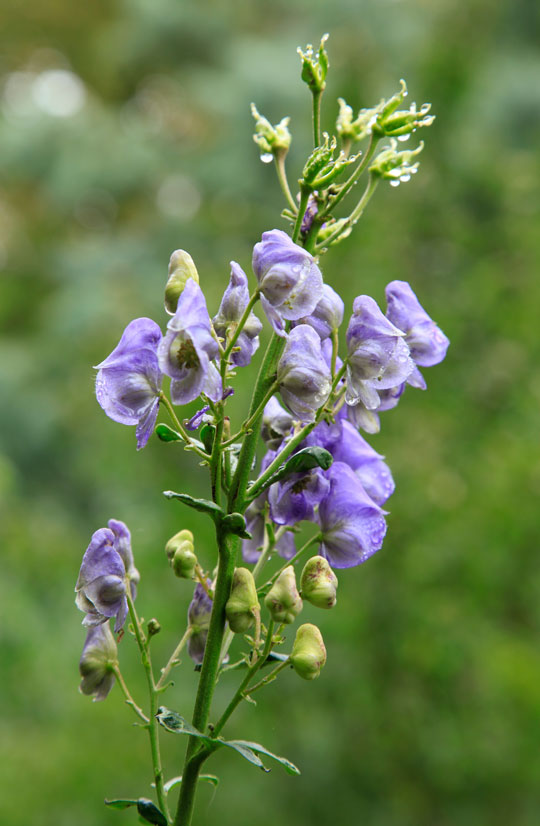 Aconitum carmichaelii, a monkshood, after a rain on the edge of The Asian Woods Garden.
Photo by Lisa Roper
Take a look at last seasons Highlights to help plan your visit this season...
Opening Times
Wednesday - Sunday
10am - 5pm
Parking reservations
required until
3pm Saturdays & Sundays; Reservations are not required Wednesdays, Thursdays, and Fridays.
Picnicking
is permitted only in the picnic areas. We ask guests to carry out what they bring in.
End of Season
We are open until Sunday,
November 5, 2023 and reopen Wednesday,
March 27, 2024.
2023 Season Pass
Chanticleer's 2023 Season Pass is available for purchase.
Purchase a 2023 Season Pass
, good through November 5, 2023.
Early Saturdays in 2023
We open at 8:00am on October 7 and November 4.
Regular admission fees apply and
parking reservations
are required.
House and Garden Tours
Held every Friday and Saturday at 11am.
Learn more and
register here
.
Garden Highlights Tour
Held every Wednesday and Saturday at 2pm.
Learn more and
register here
.
News & Events
Once Upon a Garden:
Storytime at Chanticleer
Story Time will be held at 9:30am,
on
October 21
. Registration is required.
24th Annual Chanticleer Lecture:
From Flowers to Vases with Frances Palmer
October 8, 2pm
Winsor Room, Radnor Memorial Library
Register here.
Chanticleer Gardeners Share Fall Workshop: Seasonal Gardening Tasks, Plant Selection, and Dividing Bulbs
October 16 & 17, 9am-4pm
Register here.
Guided Tour: Philadelphia Main Line Estates
October 18, 9:30am-3:30pm
Register here.
Perennial Plant Conference
Join the 2023 Perennial Plant Conference virtually or in-person at the
Scott Arboretum of Swarthmore College.
Friday, October 20, 2023.
Register now
.
Chanticleer Emails
Stay current -
Sign up
All Vaccinated!
We're pleased all Chanticleer staff and volunteers are vaccinated against COVID-19.
Chanticleer In the News
High praise from
6ABC
,
WNEP
, and
The New York Times
.