Week of June 24, 2011
A Redtail Hawk keeps a lookout on the Chantilcleer rooster.
Photo by Dennis Mathews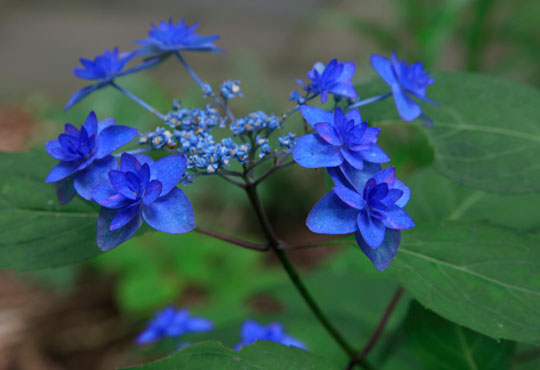 Hydrangea serrata 'Miyama Yae Murasaki', glows in the Asian Woods.
Photo by Lisa Roper
Coreopsis basalis, goldenmane tickseed, flowers along the Long Border..
Photo by Doug Croft
Redbor Kale serpentine in the vegetable garden.
Photo by Lisa Roper
A lily flower adorns the water carriers basin.
Photo by Lisa Roper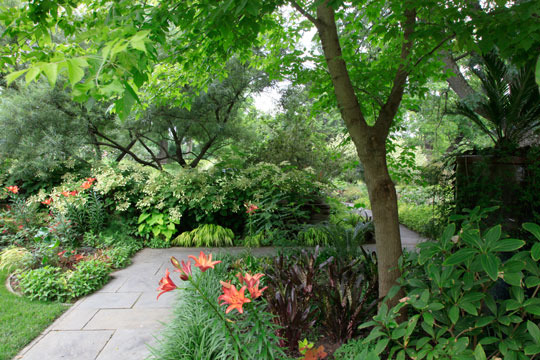 Lilium 'LA Sunset' in the forground and Schizophragma integrifolium, a hydrangea vine growing on the wall behind at the entrance garden.
Photo by Lisa Roper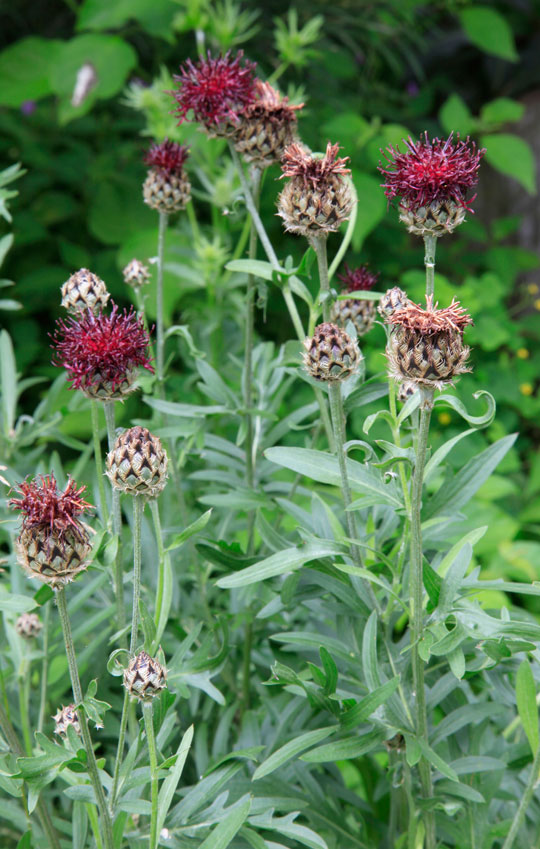 Centaurea benoistii, the maroon cornflower blooms in the bed above the tennis court garden.
Photo by Lisa Roper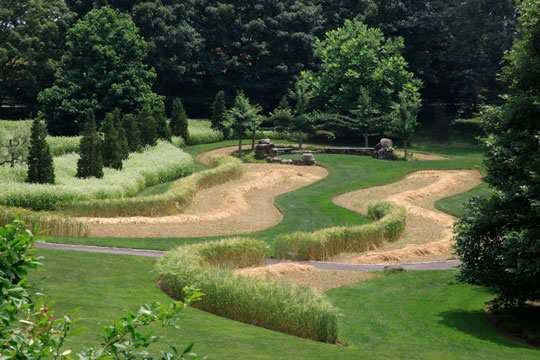 Most of the Barley in the Serpentine has been cut and raked into winrows.
Photo by Lisa Roper
Ipomea patensis, an annual Morning Glory Vine in the Teacup Garden.
Photo by Lisa Roper
Tritellia laxa 'Queen Fabiola' on the sunsteps.
Photo by Lisa Roper
Take a look at last seasons Highlights to help plan your visit this season...
Opening Times
Closed for the Season
The garden will open March 29, 2023, and will be open until November 5, 2023, Wednesday through Sunday.
2023 Season Pass
Starting October 1, 2022, Chanticleer's 2023 Season Pass will be available for purchase.
Purchase a 2023 Season Pass
, good through November 5, 2023.
News & Events
Chanticleer Emails
Stay current -
Sign up
All Vaccinated!
We're pleased all Chanticleer staff and volunteers are vaccinated against COVID-19.
Chanticleer In the News
High praise from
6ABC
,
WNEP
, and
The New York Times
.