Week of June 3, 2011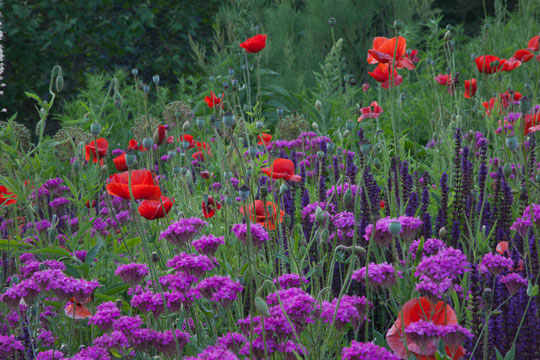 Papaver rhoeas, pink Silene armeria and Salvia nemerosa 'Caradonna' create a tapestry of color above the pond.
Photo by Lisa Roper
Rosa 'Smiles' is interplanted with Phlox carolina and Salvia nemorosa 'Caradonna' outside the hand-forged gates built by two of the gardeners.
Photo by Lisa Roper
Baptisia 'Screaming Yellow',Crambe cordifolia, Anchusa azurea 'Feltham Pride', and Allium christophii scattered about on the Long Border.
Photo by Lisa Roper
Centaurea montana and Digitalis grandiflora by the Tennis Court garden.
Photo by Lisa Roper
Rhododendron calendulaceum, blazes with color next to Taxodium disticum var. imbricarium, and Panicum virgatum 'Dallus Blues' on the path to the ruin.
Photo by Lisa Roper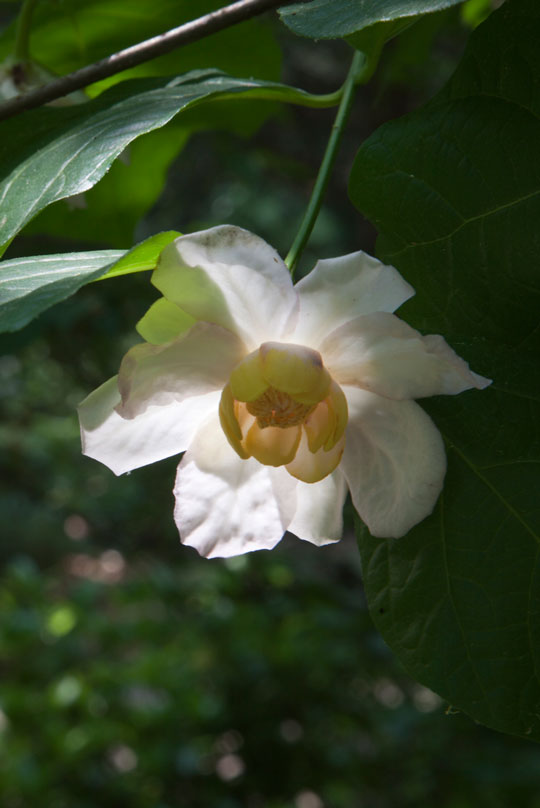 Sinocalycanthus chinensis, the chinese version of our native sweet shrub is backlit in the Asian Woods.
Photo by Lisa Roper
Papaver rhoeas, Geranium 'Brookside', Thermopsis caroliniana, Digitalis grandiflora line a pond side path.
Photo by Lisa Roper
Aruncus dioicus blooms near Hosta 'Blue Angel' the biggest blue hosta, in the Asian Woods.
Photo by Lisa Roper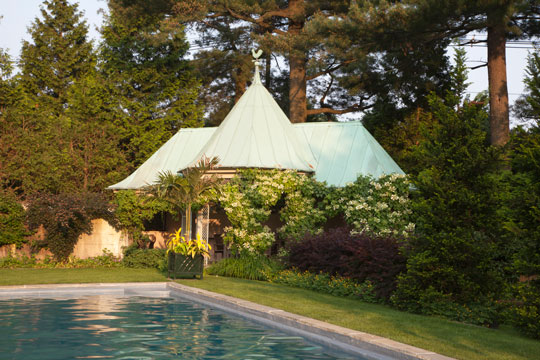 Schizophragma integrifolium, the Chinese hydrangea vine climbs on the pool house at Chanticleer.
Photo by Lisa Roper
Take a look at last seasons Highlights to help plan your visit this season...
Opening Times
Closed for the Season
The garden will open March 29, 2023, and will be open until November 5, 2023, Wednesday through Sunday.
2023 Season Pass
Starting October 1, 2022, Chanticleer's 2023 Season Pass will be available for purchase.
Purchase a 2023 Season Pass
, good through November 5, 2023.
News & Events
Chanticleer Emails
Stay current -
Sign up
All Vaccinated!
We're pleased all Chanticleer staff and volunteers are vaccinated against COVID-19.
Chanticleer In the News
High praise from
6ABC
,
WNEP
, and
The New York Times
.