Week of August 19, 2011
Lycoris sprengeri, a rare Surprise Lily, with irredescent blue, lavender tones blooms near the Asian Woods.
Photo by Lisa Roper
Lunch Lady gourd grows along the Vegetable Garden fence.
Photo by Doug Croft
Cool, leafy green under the Tennis Court Arbor.
Photo by Lisa Roper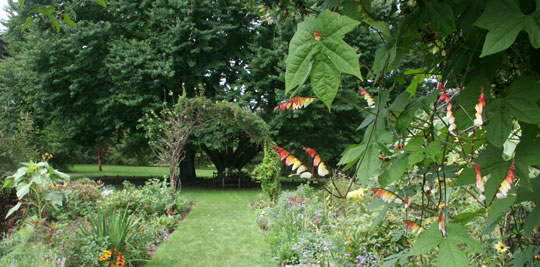 Ipomoea lobata, firecracker vine or Spanish Flag, climbs the arches in the Cut Flower Garden.
Photo by Doug Croft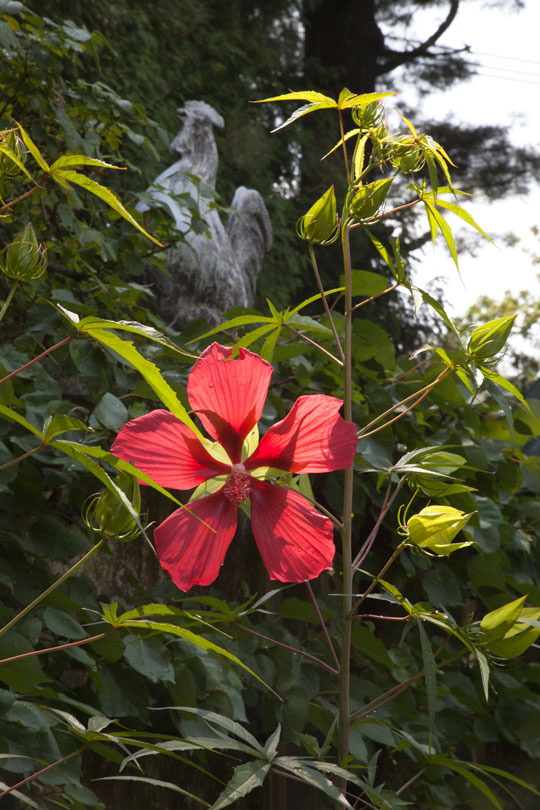 Hibiscus coccineus, a native hibiscus in the Pool Garden.
Photo by Lisa Roper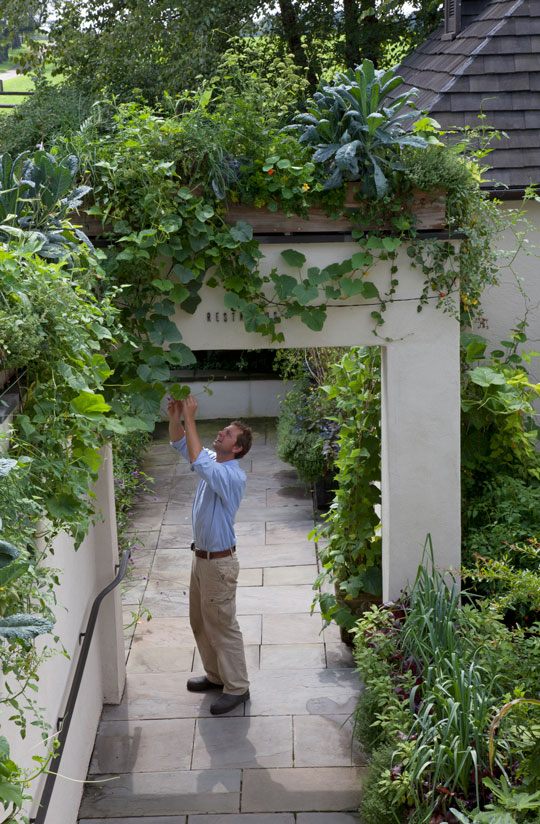 Jonathan Wright tends to his cucumber and cherry tomato vines in the Kitchen Courtyard.
Photo by Lisa Roper
Agastache sp. is backlit against the Juniperus virginiana in the gravel garden.
Photo by Lisa Roper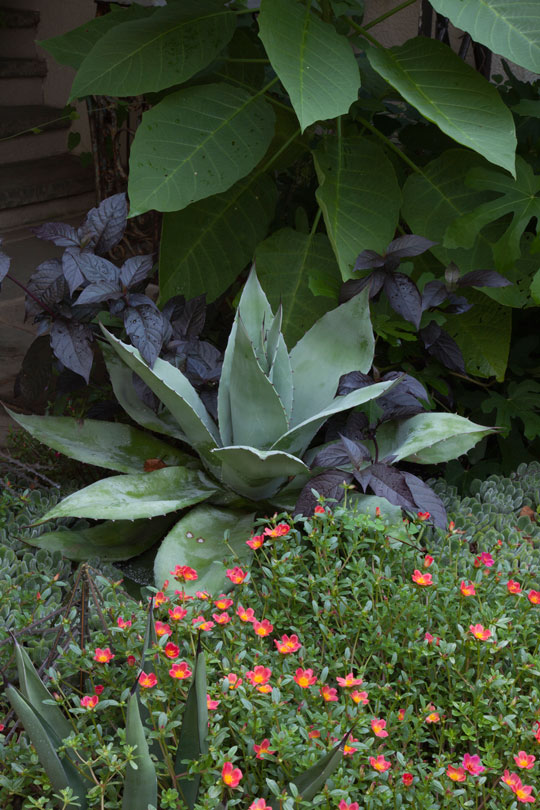 Dark purple Alternanthera denta 'Rubingnosa' and Portulaca Pazzazz Series sprawl around Agave ovatifolia in the Tea Cup Garden.
Photo by Lisa Roper
A hybrid melon, Cucumis melo 'Burpee Hybrid' tumbles down the staircase in the Kitchen Coutyard.
Photo by Jonathan Wright
Take a look at last seasons Highlights to help plan your visit this season...
Opening Times
Closed for the Season
The garden will open March 29, 2023, and will be open until November 5, 2023, Wednesday through Sunday.
2023 Season Pass
Starting October 1, 2022, Chanticleer's 2023 Season Pass will be available for purchase.
Purchase a 2023 Season Pass
, good through November 5, 2023.
News & Events
Chanticleer Emails
Stay current -
Sign up
All Vaccinated!
We're pleased all Chanticleer staff and volunteers are vaccinated against COVID-19.
Chanticleer In the News
High praise from
6ABC
,
WNEP
, and
The New York Times
.