Week of September 23, 2011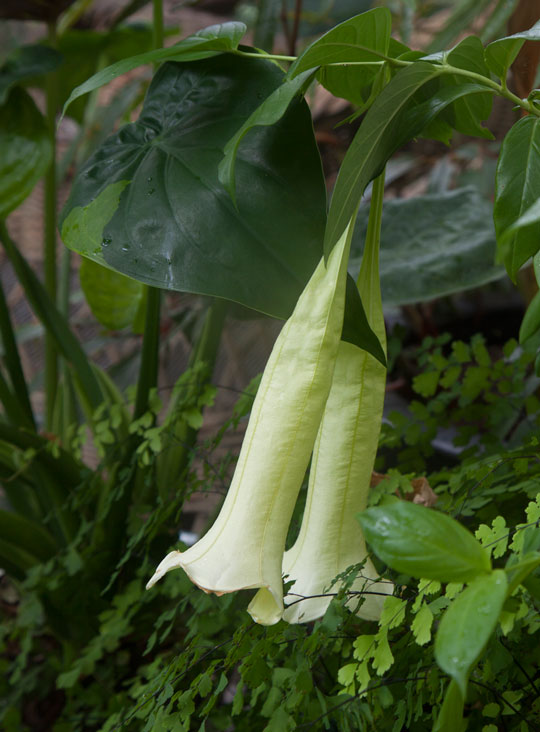 Cubanola domingensis, a rare plant from the Dominican Republic blooms near the Visitor Pavillion.
Photo by Lisa Roper
Walking on air...
Photo by Bryan Christ
Gaillardia aestivalis and Symphytum x uplandicum 'Axminister Gold' brighten the path along The Long Border.
Photo by Lisa Roper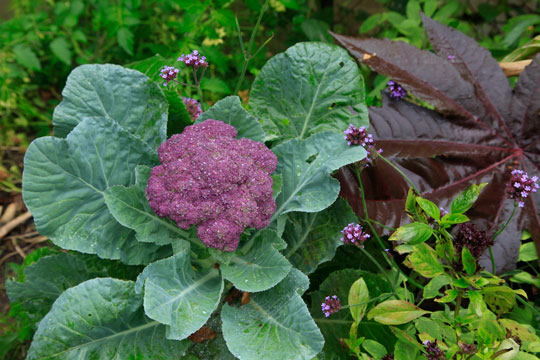 Purple cauliflower and Ricinus communis outside The Kitchen Courtyard.
Photo by Lisa Roper
Celosia 'Cramers Lemon Lime' glows in The Cut Flower Garden.
Photo by Lisa Roper
Cimicifuga acerina, waves its wand-like flowers on a wet day in The Asian Woods Garden.
Photo by Lisa Roper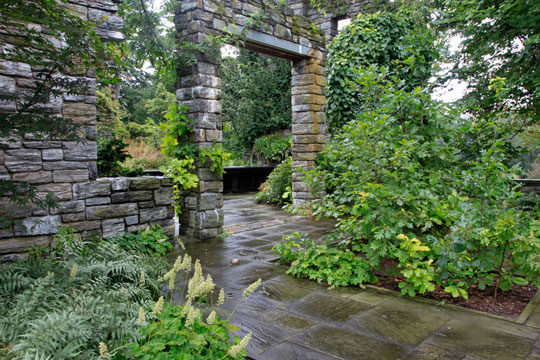 Heuchera villosa blooms beside the Ruin Garden.
Photo by Lisa Roper
Baccharis halimifolia, Calamagrostis x acutiflora 'Karl Foerster' and Rudbeckia fulgida line a path to The Pond Garden.
Photo by Lisa Roper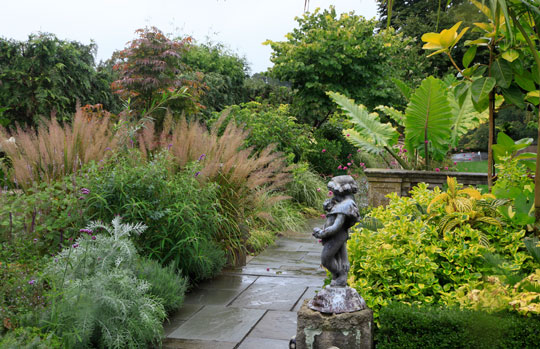 The plumes of Calamagrostis brachytrica, the bold foliage of Alocasia 'Portadora' and the gold foliage of Coprosma 'Taupatu Gold' in The Upper Terrace at Chanticleer.
Photo by Lisa Roper
Take a look at last seasons Highlights to help plan your visit this season...
Opening Times
Closed for the Season
The garden will open March 29, 2023, and will be open until November 5, 2023, Wednesday through Sunday.
2023 Season Pass
Starting October 1, 2022, Chanticleer's 2023 Season Pass will be available for purchase.
Purchase a 2023 Season Pass
, good through November 5, 2023.
News & Events
Chanticleer Emails
Stay current -
Sign up
All Vaccinated!
We're pleased all Chanticleer staff and volunteers are vaccinated against COVID-19.
Chanticleer In the News
High praise from
6ABC
,
WNEP
, and
The New York Times
.