March 2011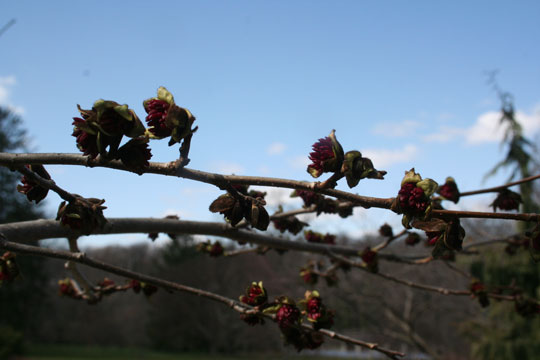 Parrotia persica, Persian ironwood, brushes off the winter chill. If you have been admiring your witch hazels flowering over the past several months, can you guess which plant family Parrotia falls into?
Photo by Doug Croft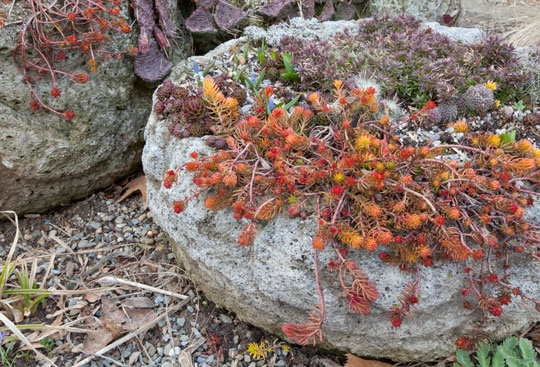 Winter color on sedums in troughs at the ruin garden.
Photo by Lisa Roper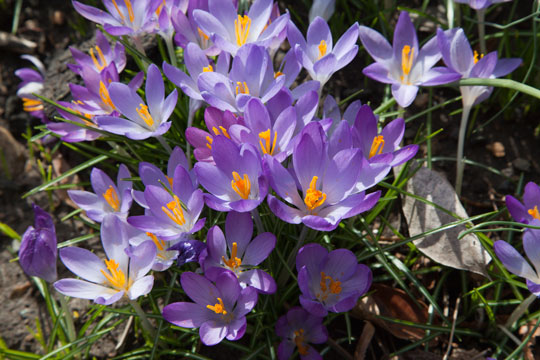 Crocus tomasinianus opens to the sun.
Photo by Lisa Roper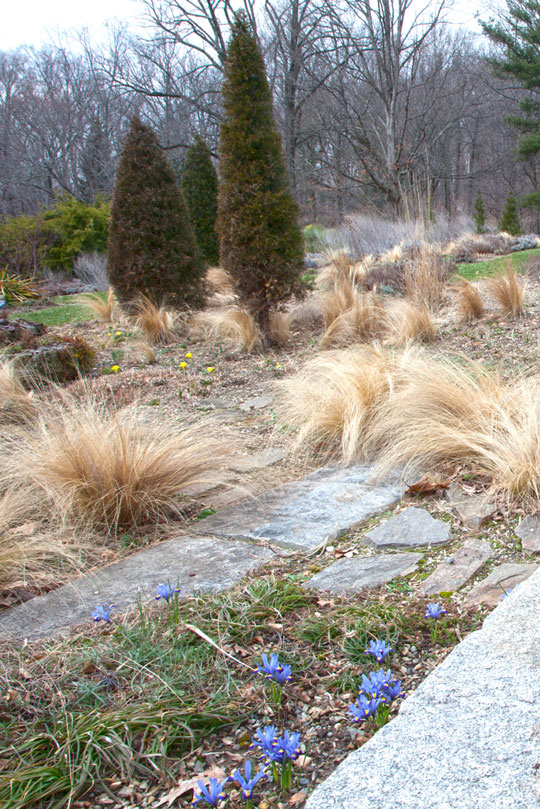 Iris reticulata, in blue and yellow festoon the sunsteps.
Photo by Lisa Roper
Narcissus cantabricus, blooms near the pond.
Photo by Lisa Roper
Adonis amurensis 'Fukujukai', glows brightly in the Asian Woods.
Photo by Lisa Roper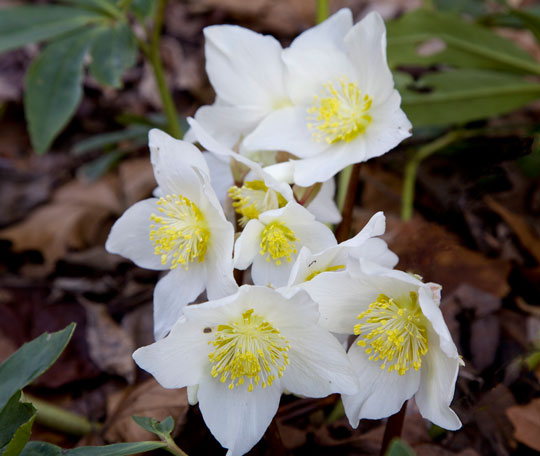 Helleborus niger, in the buttercup family, blooms on the wildflowe slope.
Photo by Lisa Roper
The view from the Chanticleer Hill at sunset.
Photo by Lisa Roper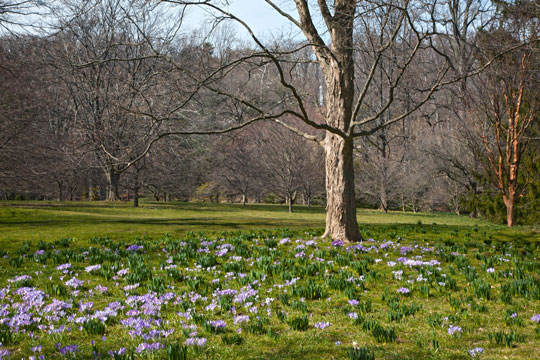 Crocus tommasinianus opens amoungst Narcissus foliage on the Orchard.
Photo by Lisa Roper
Sunset illuminating the branches of a cherry tree at Chanticleer.
Photo by Lisa Roper
Galanthus elwesii, a snowdrop, brightens up the ruin.
Photo by Lisa Roper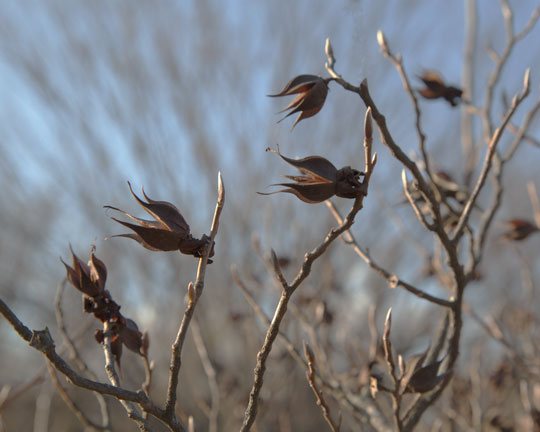 Stewarta seed pods.
Photo by Lisa Roper
Salix chaenomeloides, the Japenese pussy willow is backlit at the ruin.
Photo by Lisa Roper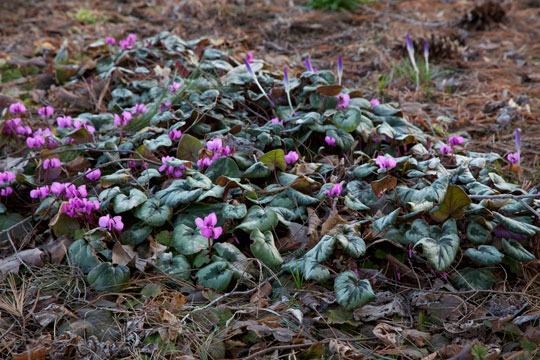 Cyclamen coum, a hardy cyclamen from the Mediterranean blooms in late winter.
Photo by Lisa Roper
Take a look at last seasons Highlights to help plan your visit this season...
Opening Times
Wednesday - Sunday

10am - 5pm


Early Openings in 2019

Chanticleer opens at 8:00 am on the first Saturday of each month:
May 4, June 1, July 6, August 3,
September 7, October 5, and November 2. Regular admission fees apply.


Full Parking Lot

Our parking lot holds 120 cars and can fill on weekends Please car pool and understand once we reach capacity, you will need to wait until the parking staff directs you to an open spot or plan to visit at a non-peak time.


News & Events
Chanticleer Lecture
On Sunday, March 31 at 2pm, Christopher Woods speaks on
Gardenlust: A Botanical Tour of the World's Best New Gardens
, his new book, at the Radnor Memorial Library.
Arrive early to secure your seat at this free program.
Mother's Day News
Due to anticipated large crowds, there will be no picnicking on Mother's Day, Sunday, May 12th.
America's Garden Capital Passport
Pick up your copy of the Passport when you visit Chanticleer and start collecting stamps and stickers at over 30 public gardens. Free while supplies last.
Learn More
Chanticleer In the News
High praise from
The New York Times
,
Chicago Tribune
,
Garden Design
,
St. Catharines Standard
, and
FlipKey by Trip Advisor
.